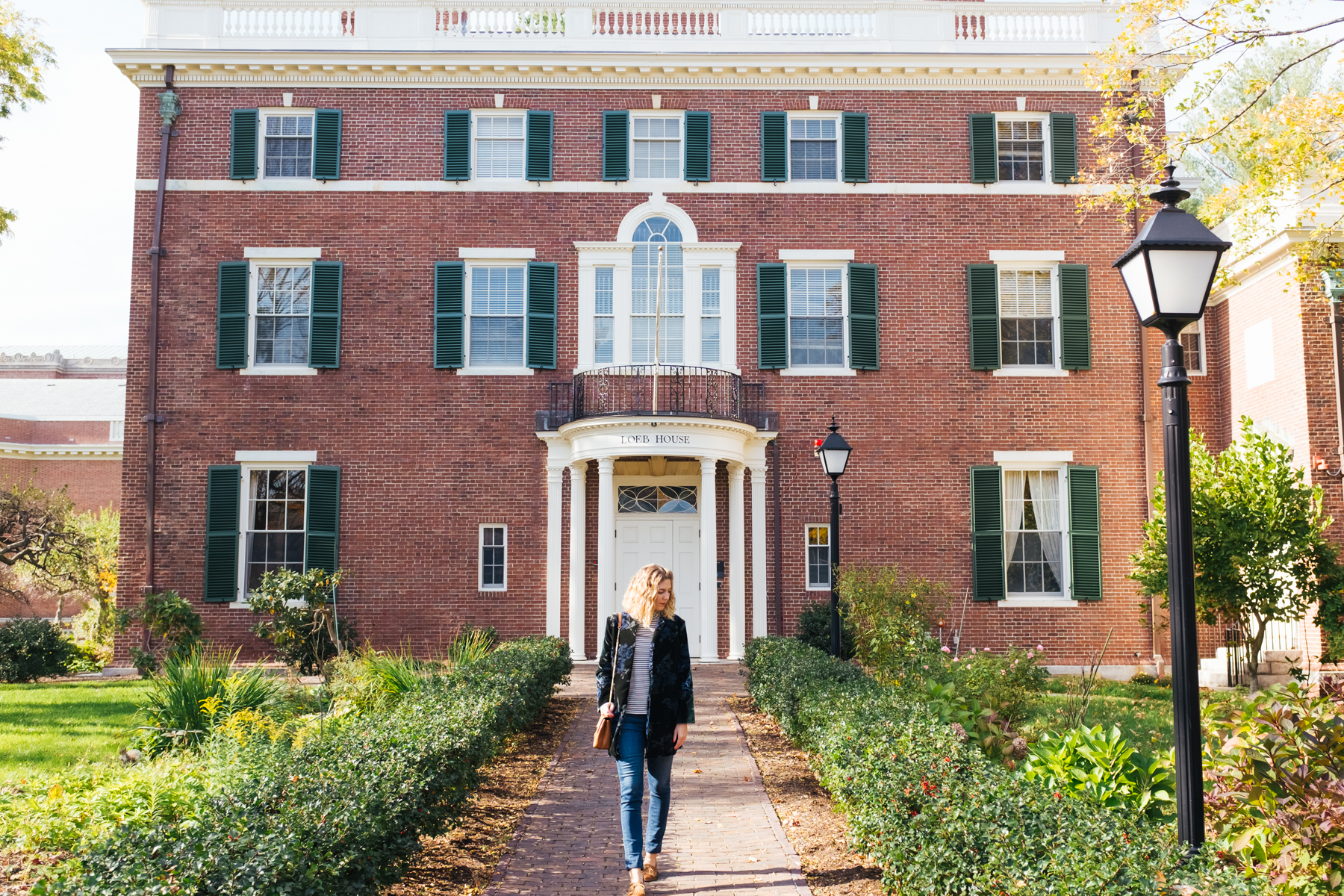 Early last year, Nate and I were writing down all the places we hoped to visit that year and Boston in the fall was at the top of my list! I had been to Boston before, but it's been a long time, and Nate hasn't been for more than a quick work trip, so we were excited to spend some quality time there. We went for a weekend in November, and thankfully all the trees were in their peak color still. The colonial style buildings up against the brilliantly colored foliage, and the smell of autumn in the air…it could nearly knock me out with joy! So here's a list of all our favorite things we did and yums we ate!
Things To Do.
Walk around the neighborhood of Beacon Hill, it's the quintessential Boston that you picture in your head! Old stunning townhouses, cobblestone streets, and flower boxes! Window shop and get a coffee on Charles St. and take in all the cuteness. Also, you have to stop on Acorn St., the cutest lane in Boston, and also be prepared for a million other people trying to get the same photo as you. Worth it.
Explore the Harvard Campus, it's everything you think it is! And it makes me think of Rory Gilmore a lot, if that means anything to you. We walked through all of campus, and Harvard Square near the book store and what not. I grabbed a copy of HRC's book, because it felt like the right thing to do (great read, btw).
Stroll through Boston Common and Boston Public Garden. Grab a beer at Cheers because it's right there and why not!? Also they had gluten free beer, which made me so happy to feel like I could properly experience it all.
Check out the Harvard Business school, it's just across the water from the undergrad campus, and it's gorgeous! A lot of the photos below are from our walk around there, and it was virtually empty, so it was fun to have it to ourselves.
Get a cannoli in little Italy at one of the famous bakeries (Mike's or Modern), see Paul Revere's house, and grab a glass of wine at one of the many family owned Italian restaurants lining the streets. You could also walk the freedom trail, which takes you along historic landmark's downtown, so cool!
See Boston Public Market and grab a snack or lunch there. It's sort of like Boston's mini version of the Chelsea Market in NYC. Lots of fun vendors to check out.
:::I'm sure there is much more to do in Boston, so many cute neighborhoods and historic landmarks to see! But this is all we really had time to do in the short weekend we were there. I'm excited to go back in the summer though and go to a Red Sox game and do some other summer stuff in the city!:::
Eats and Treats.